Windus Air Coolers from Blue Star.
Blue Star has been a synonym for delivering elite and durable products. The Company believes in reliability and durability.
To achieve this, the brand has relied on its widespread network, adherence to the highest standards of quality, sourcing and logistics advantage, endless commitment by the workforce and its highly innovative approach towards technology.
The Company has forayed into the Air Coolers category under the Windus brand name.
Today, Blue Star is a true symbol of a modern lifestyle and durable products designed with sheer elegance.
WINDUS AIR COOLER FEATURES
UNIQUE FEATURES

CROSS DRIFT TECHNOLOGY
Cross Drift is an unique method to enhance the cooling efficiency in the Air Cooler. The Hexagonal design allow the water to travel maximum area which result in an enhanced and faster cooling with minimum water consumption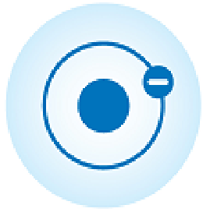 IONISER PURIFICATION
Unique air purification technology gives protection from harmful bacteria and allergens to give fresh and purified cool air .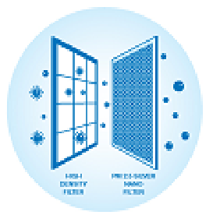 PM2.5 SILVER NANO PURIFICATION
Nano-silver impregnated, activated carbon fabric filter, filters the air upto PM2.5 and delivers clean and purified air free from bacteria and allergens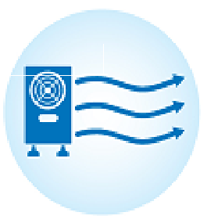 LONG DISTANCE AIR FLOW
Long distance Air Throw up to 45Ft. Maximum coverage area leads to faster cooling in lesser time period.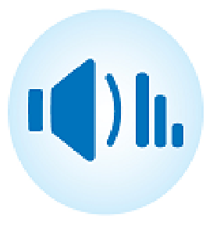 LOW NOISE
Aerodynamic design borosilicate filled fan blade/blower reduces noise and deliver maximum and efficient cooling.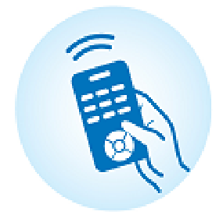 REMOTE CONTROL OPERATION
Facilitate for easy and convenient mode of operation, which can be controlled from a set distance.
SMART FEATURES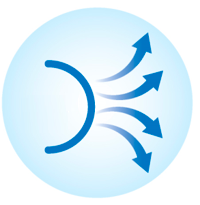 WIDE ANGLE AIR FLOW UP TO 180 DEGREE
Louvers designed to deliver breeze effect at an angle up to 180 Degree with its automatic vertical louvers in horizontal movement, so as to cover wide area for better cooling effect inside the room.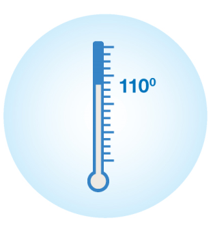 THERMAL OVERLOAD PROTECTION
Unique technology which protect Fan motor and Pump motor from over heating thus provide long life to the Pump motor and Fan motor from any damage.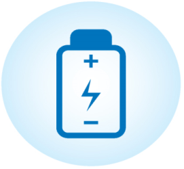 INVERTER COMPATIBLE
Compatible with Inverter operation to provide cool air without any interruption from power cuts.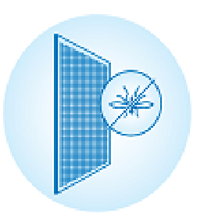 MOSQUITO/ DUST FILTER
Mosquito/Dust filter, filters dust particles and micro organism that enter inside the Air cooler which enhances the life of the Air Cooler.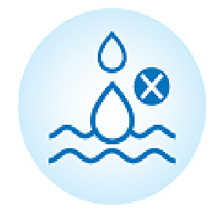 ANTI-DRIP MECHANISM
Unique mechanism prevents unwanted dripping sound effect generated by the cooler when the water fall from the Honey Comb pad to the water tank, and thus provides a sound less cooling experience.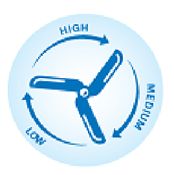 MULTIPLE FAN SPEED
Provided with 3 speed fan options as High, Medium and Low to maintain optimum comfort level.
OTHER FEATURES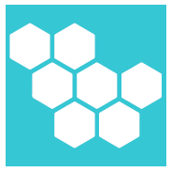 HIGH EFFICIENT HONEY COMB PAD WITH ANTI-MICROBIAL PROPERTY
Designed to provide a balanced cooling effect across the room, these cooling pads are made from special cellulose paper impregnated with anti-microbial property and specially designed with 5 mm height which makes it more capable of absorbing and retaining water to deliver maximum cooling efficiency with less water consumption.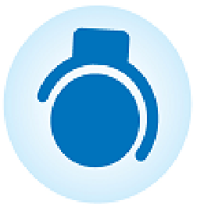 CASTER WHEELS
Castor wheels for easy mobility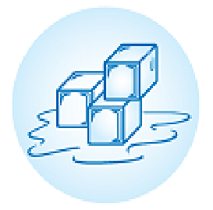 ICE CHAMBER
Embedded with ice chamber facility where user can pour ice cubes to boost the cooling experience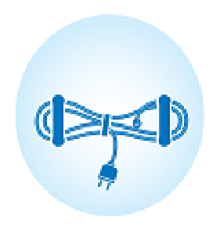 CORD WINDER
Desired slot to wind the Electric Cord in a proper manner to have hassle free usage.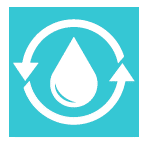 AUTO FILL
Unique mechanism to refill the water tank automatically when the water level goes below the required level. Ensures the tank remain full with water to have uninterrupted cooling and free from refilling the tank frequently.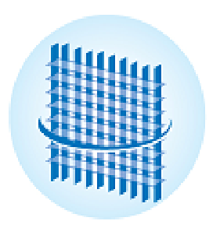 AUTOMATIC LOUVER MOVEMENT
Automatic vertical louvers in horizontal movement so as to cover wide area for better cooling.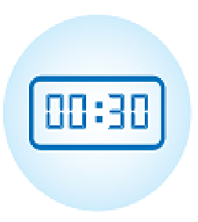 DIGITAL DISPLAY
Intelligence feature that helps to set the operating time in form of digits on digital display panel.

FEATHER TOUCH PANEL
Gives the user a world-class seamless experience while operating and giving inputs to the Air Cooler.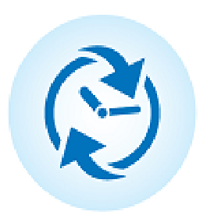 TIMER
Operating time can be controlled with different preset time options 1,3,5,7 hours to give an uninterrupted optimum cooling as per your desired time limit.